Artist News
Alvaro Barrington
Virtual Collaboration
1 April 2020
"Art is always who we are. It's about community"
With these drawings, Alvaro Barrington invites you to be part of a virtual collaboration, an opportunity to share ideas through making art, reflecting his all-embracing approach to community and shared culture. "We are each unique in our humanity, but we belong to the world. These drawings are a collaborative creative experience, for you to print, colour in, to pass the time, to share with your children to colour in, cut and paste your own face, draw the tree outside your own window, make your own family tree... "
– Alvaro Barrington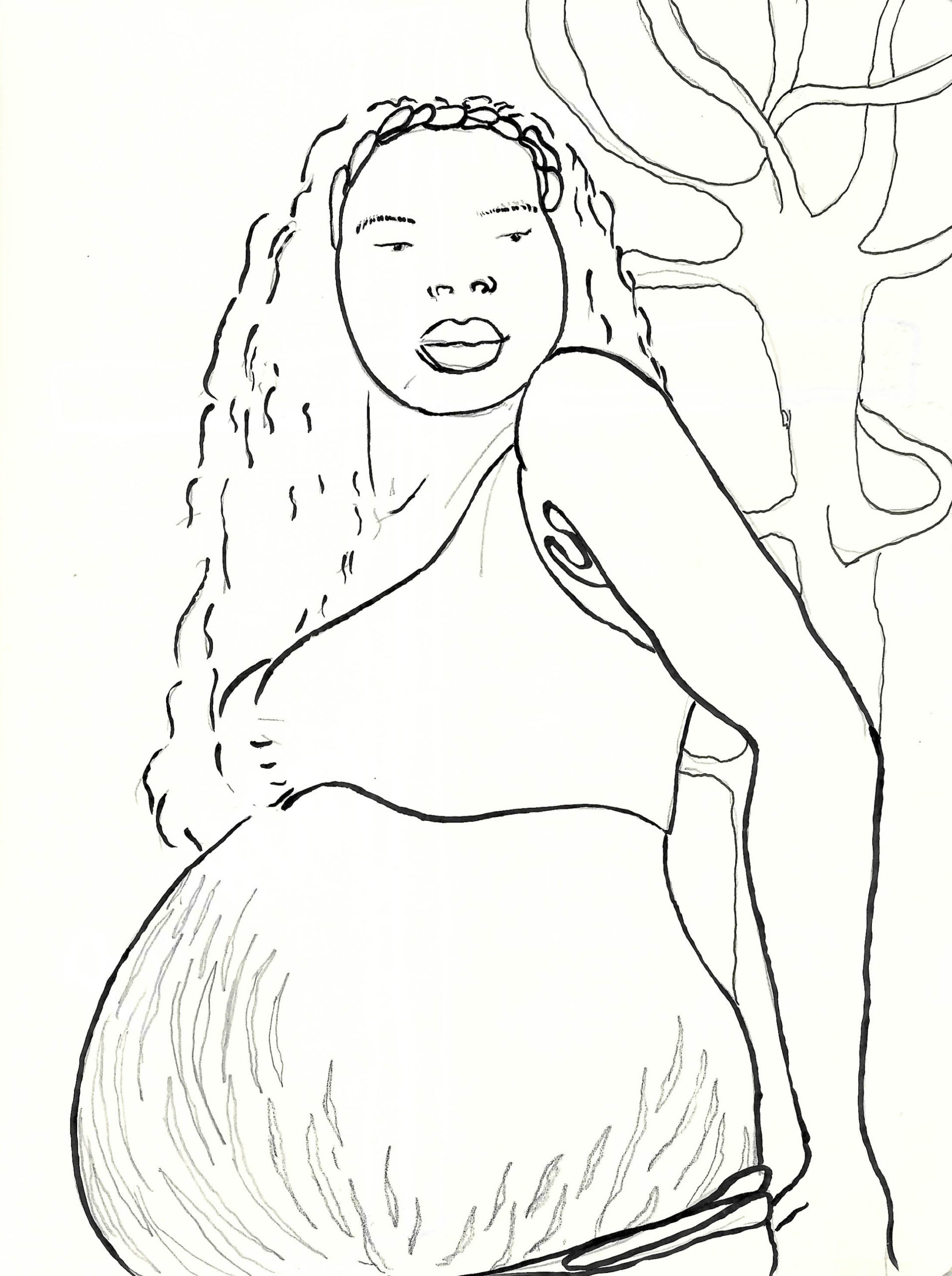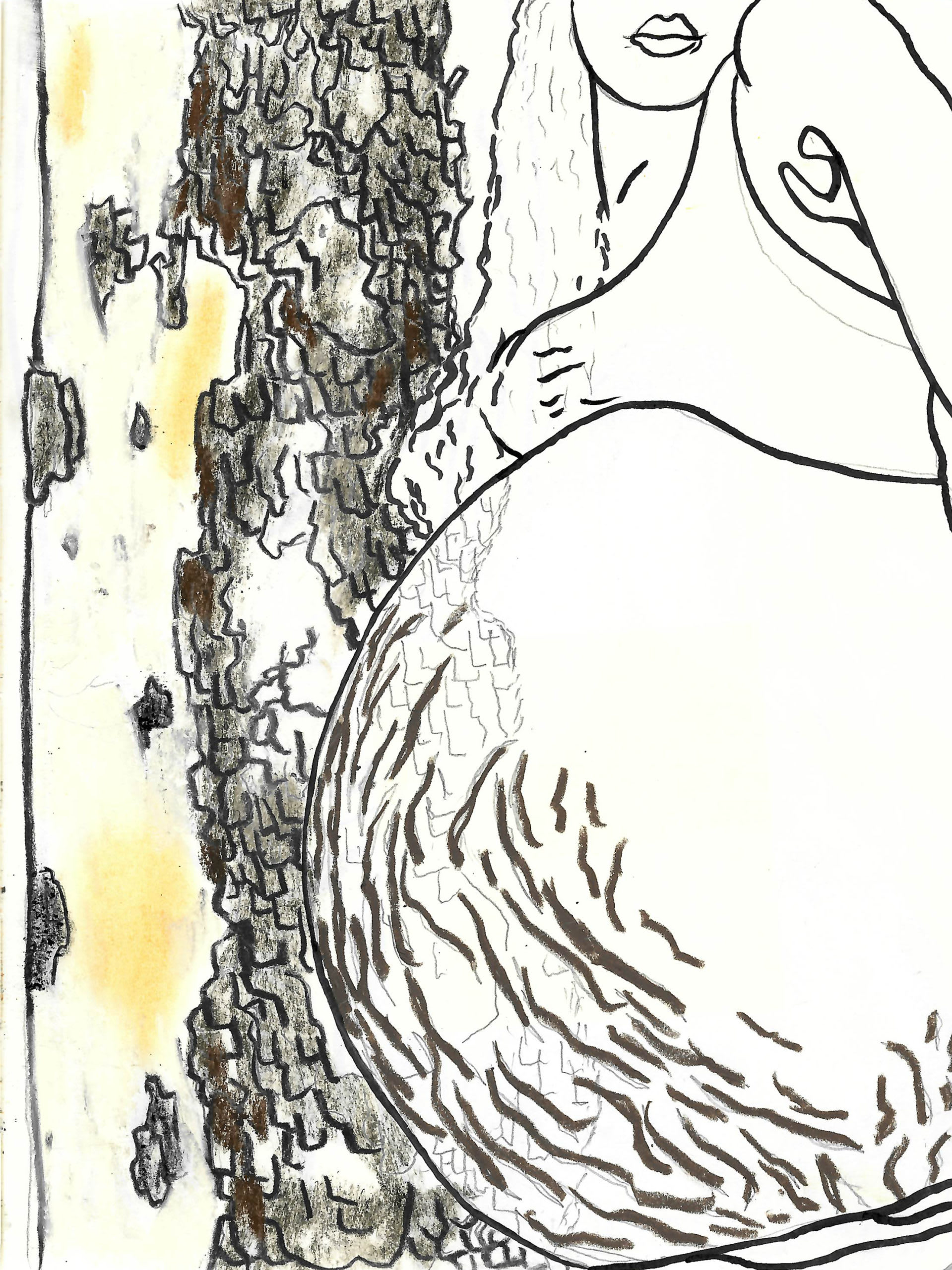 The images above show a series of Barrington's recent drawings. In a selection available to download, the artist has left part of each work uncoloured as an open invitation to the community – children, adults and artists alike – to make a collaborative project. Print, cut, colour, or work on digitally and share your creations with the artist via social media by tagging @alvarobarrington.
We encourage those who are able to make a voluntary donation to NHS Charities Together Covid-19 Appeal or the charity of your choice.
About the drawings
Depicting a heavily pregnant woman set against the gnarled trunk of a tree, the drawing speaks to the artist's ongoing exploration of the interconnectedness between sex, birth, fertility, nature and community. Barrington has long been drawn to particular trees both during his daily sanctioned walks during the Coronavirus lockdown and when he explored new cities prior to the present situation. All the trees he depicts are from specific locations and includes one that stands close to Galerie Thaddaeus Ropac's Gallery in the Marais district of Paris.