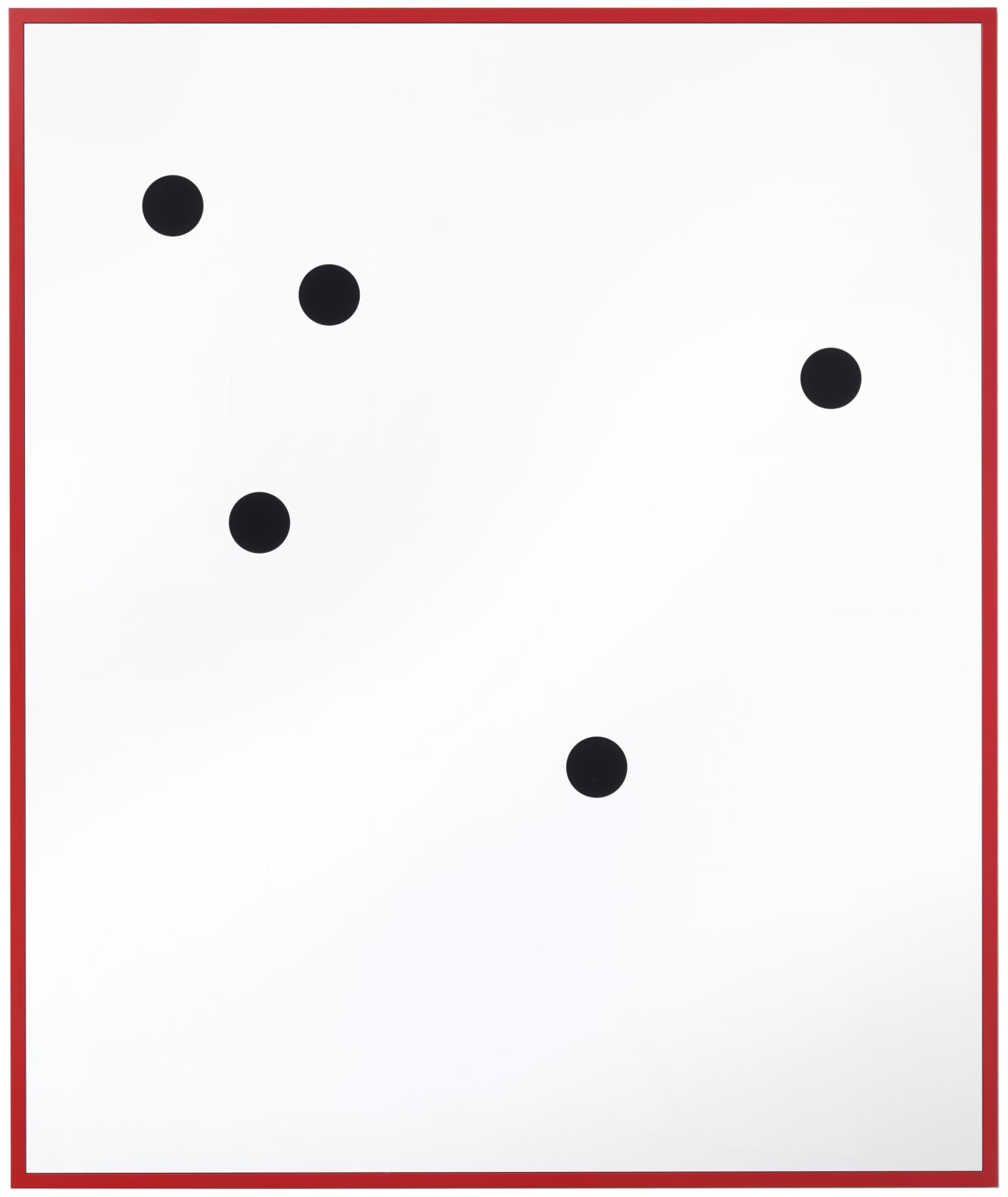 Acrylic glass, frame NCS S 1085-Y90R
150 x 125 cm (59.06 x 49.21 in)
Gerwald Rockenschaub's immersive approach to examining perception makes use of patterns from everyday life and interventions in space and depth. Through its interactions with its surroundings, his work disrupts pure Minimalism, and, while playful in addressing our responses to our visual world, it is exacting in its execution, exploring our innate desire for order.
Although he takes inspiration from classical techniques, a particular characteristic of Rockenschaub's practice is his appropriation of modern technologies in his production. He is one of the first artists to make use of a formal vocabulary that includes computer-generated graphics. His Reliefs are contemporary paraphrases of a historical technique: raised acrylic glass elements are applied to MDF surfaces to produce a pared-back variation on the classic marble relief, with a depth of only a few millimetres.
A major retrospective of
Gerwald Rockenschaub
's work is currently on view at Belvedere 21, Vienna until March 2023, marking the artist's 70th birthday.