Museum Performance
18—19 June 2021
Museo Picasso Málaga, Spain
Miquel Barceló. Depintura fònica (Depainting)

Miquel Barceló accompanied by the musician Pascal Comelade
18 and 19 Jun. 2020 | Patio Museo de Málaga, 8 p.m.
Around the exhibition Miquel Barceló. Metamorphosis, the Museo Picasso Málaga, in close collaboration with the Museo de Málaga, has organised "Depintura fònica (Depainting)", a performance in which the artist creates an ephemeral work that slowly volatilises before the eyes of the audience.
Miquel Barceló's performances are characterised by an aesthetic somewhere between Altamira and graffiti, in which the artist evokes the Buddhist concept of the ephemeral through an audiovisual pictorial spectacle in which the drawings disappear as if by magic. After having been performed for the first time at the Museé Picasso Paris - as well as in emblematic spaces in Bangkok, Kyoto, Salamanca and Zurich - Miquel Barceló now presents "Despintura fònica" in Malaga in two sessions.
In the first part, Miquel Barceló will create water drawings using tools such as paintbrushes, balloons and water pistols, while in the second part, the public will observe the slow disappearance, before their very eyes, of the work created to the vibrant background music of Pascal Comelade. This French-Catalan musician, who enjoys great recognition in France and Japan, makes avant-garde music in which his roots are very much present. With an approximate duration of 30 minutes, both sessions will be held with a limited capacity and complying with all sanitary measures.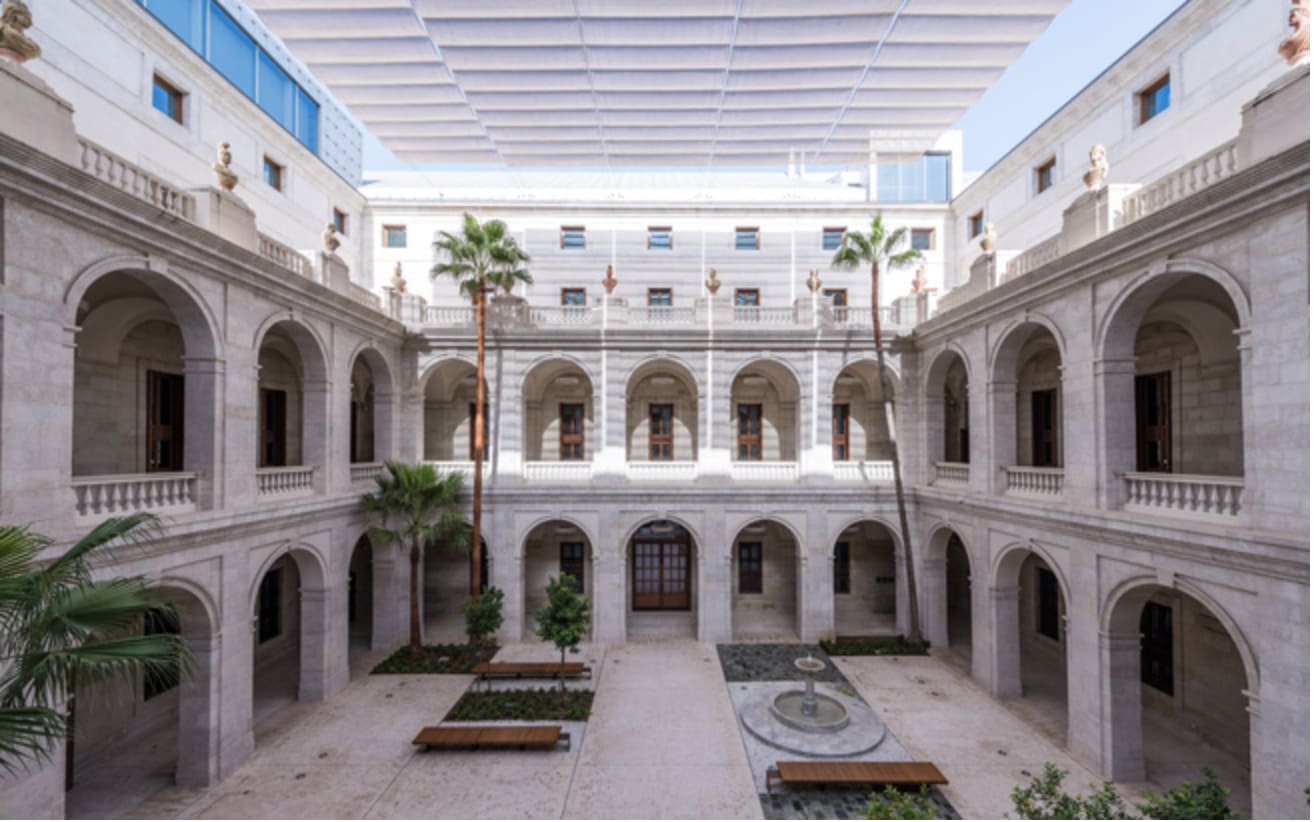 View of the courtyard of the Museum of Malaga, where Barcelo's performances will take place.