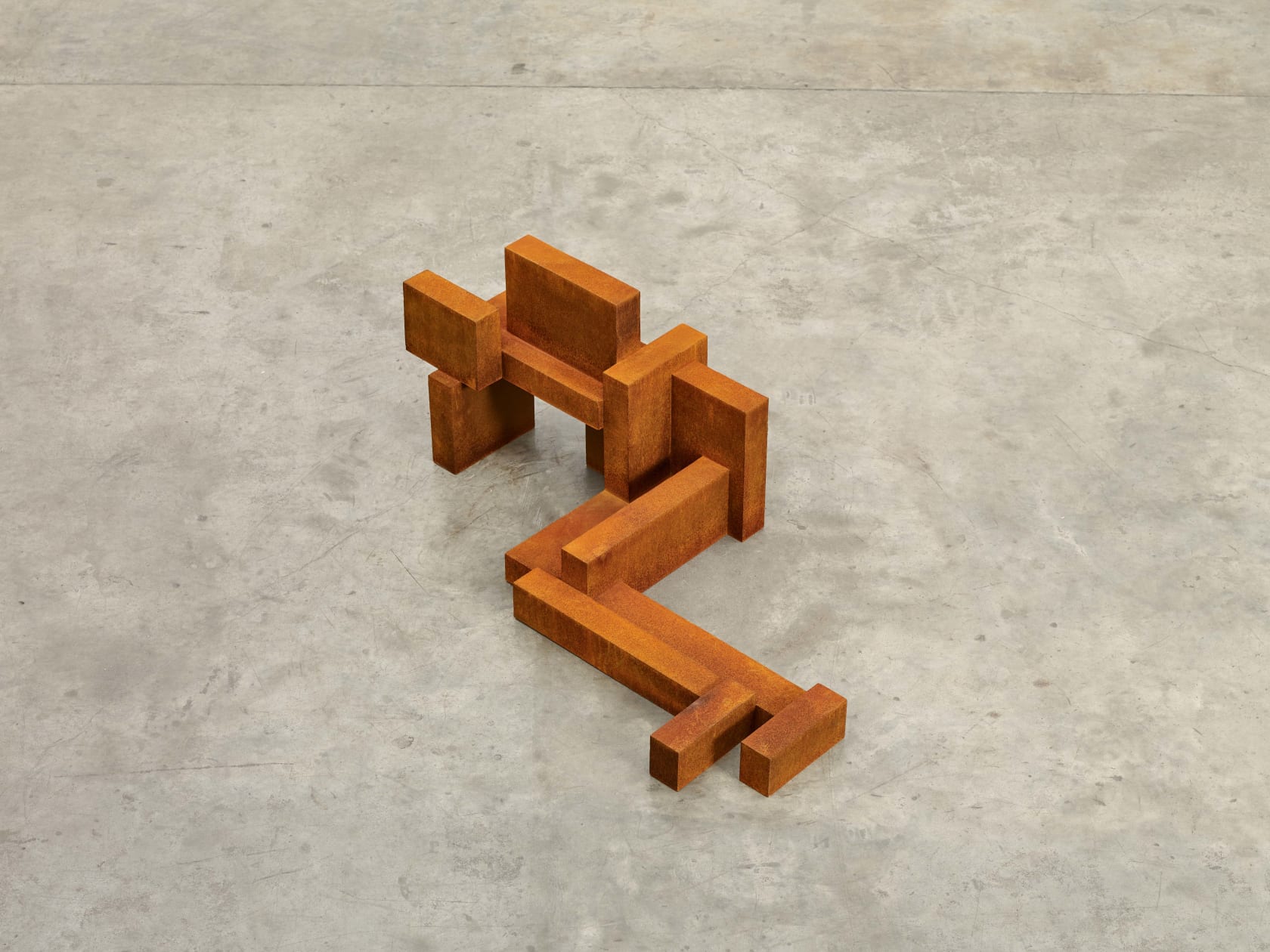 Cast iron
55.8 x 143.2 x 82.5 cm (21.66 x 56.3 x 32.49 in), 465 kg
LOUNGE II (2019) belongs to Antony Gormley's Cast Slabworks series created between 2014 and 2020. The human figure is articulated using rectilinear forms arranged in various poses: from expressions of internalised mourning and loss to open postures relating to distant horizons.
The first of the Cast Slabwork sculptures were created in response to a commission for Pilane, an early burial site on the Baltic Sea in southern Sweden. Referencing the conceptual origin of the series, the blocks (or slabs) that comprise the bodies of the figurative forms evoke the stones of imposing megalithic structures, such as Stonehenge.
The artist's work is currently on view in the exhibitions Lucio Fontana / Antony Gormley at Negozio Olivetti, Venice, Italy (until 27 November 2022) and Gormley / Lehmbruck: Calling on the Body at the Lehmbruck Museum, Duisburg, Germany (until 26 February 2023). The recipient of the Ng Teng Fong Roof Garden Commission, Gormley presents Horizon Field Singapore (2021) at the National Gallery Singapore (until 23 February 2023).