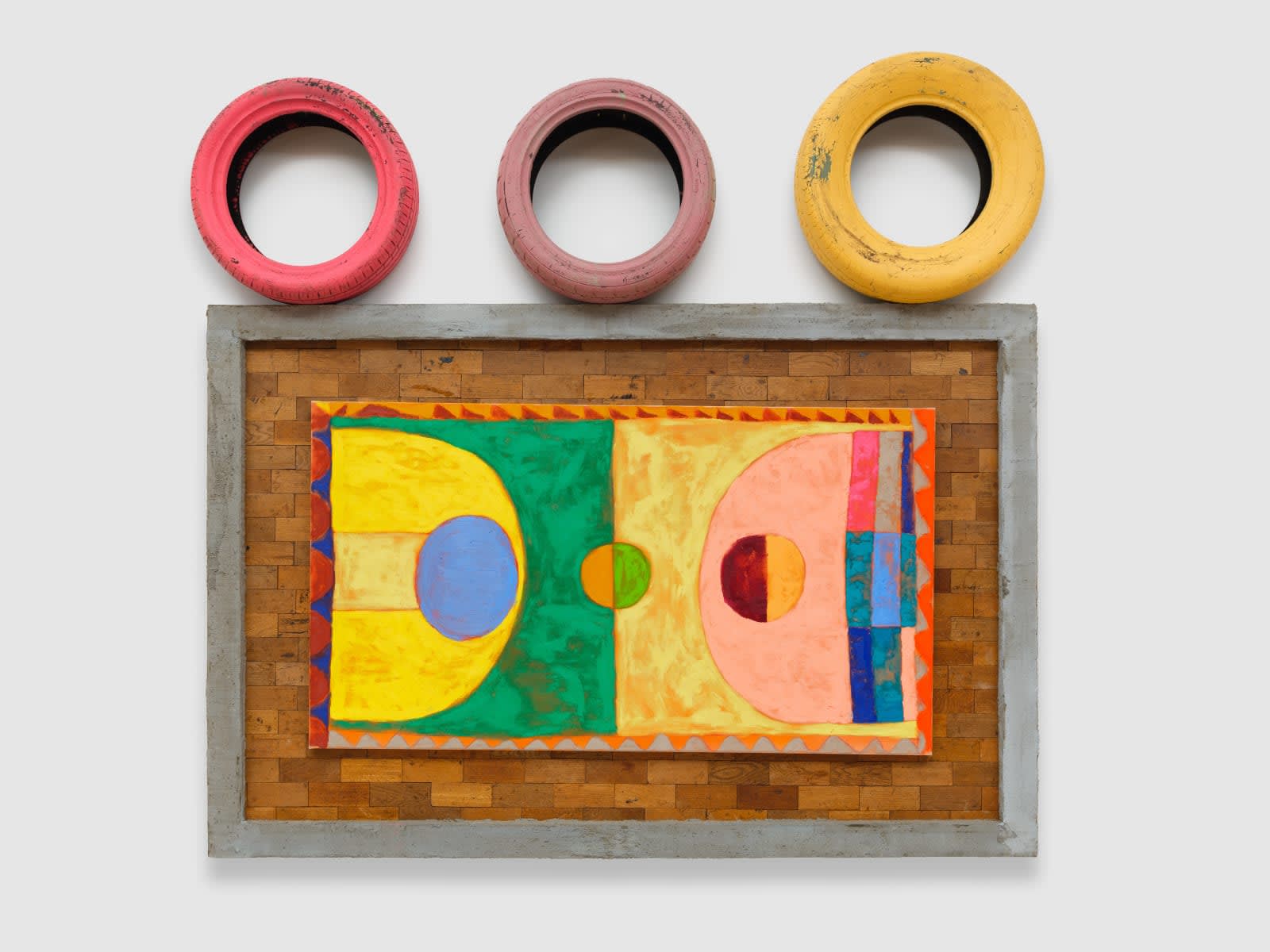 Alvaro Barrington Changed the game, Frieze 2022,

2022
Oil and acrylic on canvas in oak and concrete frame, 3 tyres
Framed painting: 160 x 240 x 10 cm (63 x 94.49 x 3.94 in)
Including tyres: 230 x 240 x 24 cm (90.6 x 94.49 x 9.45 in)

Painted in 2020, Vedova accendi la luce (Vedova turn on the light) is a testament to Georg Baselitz's deep friendship with the late Italian artist Emilio Vedova (1919-2006). The work shares its title with a solo exhibition of the German artist's work presented during the Venice Biennale in 2021.
The monochromatic painting relates to the imagery of six other works on canvas shown in the 2021 exhibition: a naked figure sits on a chair and, on occasion, turns a light on and off. The bodies are not expressed in paint. Instead, their contours are articulated by areas of the canvas that have been left bare. The composition is inverted in Baselitz's signature invention of depicting his subjects upside down, a revolutionary technique he first devised in the late 1960s to empty a painting's form of content.
The artist's recent figurative works represent an ongoing exploration of his distinctive personal style that incorporates subtle art-historical allusions to German Expressionism, French Art Informel, American Abstraction and, in this painting, the work of Vedova.